Welcome to My Porsche Home Page


This Web site features my own 1971 Porsche914,also ones from friends and the people I meet thru my project Porsche.
I will share general tips for car care that I've gathered from research and from experience and great websites that I come across.
Coming soon:


Project Page
Autocross/Racing Page
Picture Page
Stay Tuned.......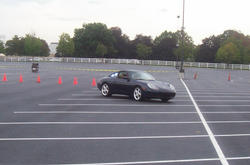 Autocross/Hershey,Pa

Thats me in Shane Brown's 996
What an awsome car!
And thank you Shane for letting me run it.
Now Im hooked!
Got Something Say...Click on the forum below:
Pa-Porsche Posse Forum